Department of Child & Adolescent Development
The Bachelor of Arts degree in Child & Adolescent Development (CAD) is designed for students interested in studying child and youth development and who wish to apply this knowledge in settings that serve children, youth and their families. The CAD major provides theoretical knowledge about child and youth development from an interdisciplinary and applied perspective. Students then learn to apply this knowledge to programs, services and policies for children, youth and families that are offered in community settings and classrooms.
The core courses address professional roles and careers, theories of child and adolescent development, diverse families in a globalized context, action research methods and policy and advocacy. In addition to taking core courses, CAD majors select one out of three specialized concentrations that reflects their specific interest.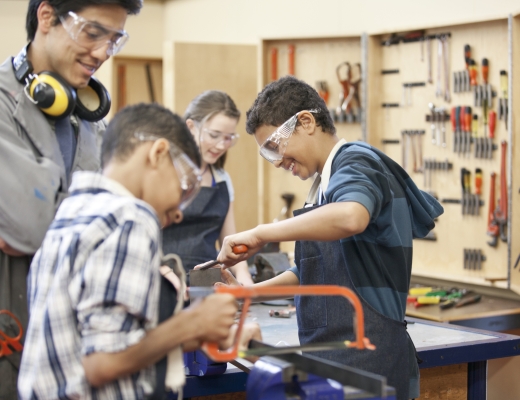 Youth Work & Out of School Time